Reading Time:
3
minutes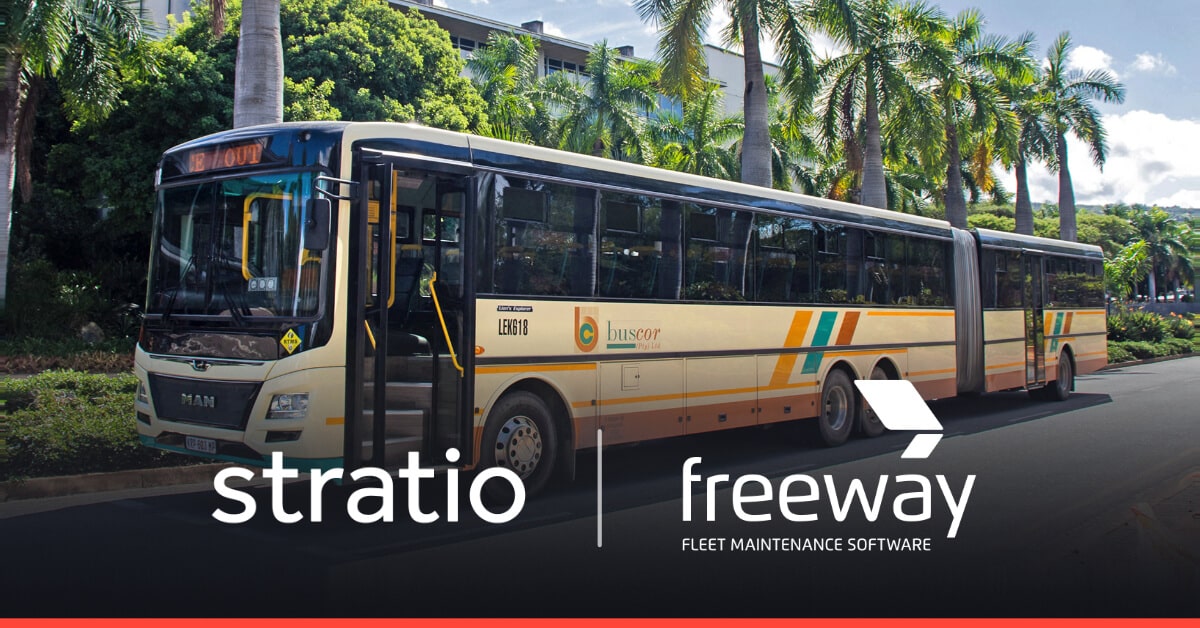 LISBON (PT) and CAPE TOWN (SA) – 23 March 2023 – Stratio, the leading provider of predictive maintenance for transport operators, and Freeway Fleet Systems, the fleet management software company, today announce the extension of their commercial partnership in South Africa.
Using artificial intelligence (AI) to process live data from vehicle sensors, Stratio's platform integrates with Freeway's asset maintenance system to provide crucial, real-time, information of on-the-road vehicle performance and condition. The integration offers several benefits to transport operators, including:
Minimised breakdowns and optimised planned downtime: by integrating Stratio's predictive insights and Freeway's workshop and asset management, transport operators can rely on real-time data analysis to plan servicing during off-peak periods, increasing the efficiency of maintenance schedules and minimising service disruptions;
Reduced maintenance costs: Stratio grants operators visibility over the wear and tear of components. This, paired with Freeway's inventory management, warranty tracking, and seamless parts ordering functionalities, enables operators to save costs by ordering parts in bulk, while optimising stock management and labour spending;
Increased maintenance productivity: Stratio and Freeway integration provides operators with a single view of the state of their vehicles. This leads to streamlined maintenance operations and better management of engineers' time;
Enhanced analytics and reporting: the integration of predictive maintenance and asset management increases the wealth of data that operators can analyse to identify trends and spot areas for improvement, leading to better decision-making and improved operations.
"In the future, all transport operators will have access to a fully digitised, integrated maintenance management system that incorporates live data from vehicles on the road," said Patrick Tandy, MD of Freeway Fleet Systems. "Working with Stratio means that our customers in South Africa can now get a single view of their fleet that improves maintenance productivity, saves costs, and helps them guarantee an even more reliable service."
"The partnership with Freeway Fleet Systems is an asset to Stratio", said João Valente, Global Partners Manager at Stratio. "We both share a commitment to making public transport a preferred alternative to private vehicles, to ensure a more sustainable and accessible future for all. Reliability is at the core of building trust, and integrated maintenance enables transport operators to guarantee a cost effective service without disruptions," he explained.
Find out more about Stratio and Freeway Fleet Systems at www.stratioautomotive.com and www.freewayfleet.com.
About Stratio
The Stratio Platform enables zero downtime, saves costs, and allows transport operators to serve more people, better. By eliminating vehicle breakdowns, Stratio's predictive maintenance technology makes transportation more efficient, sustainable, and accessible to everyone. 5 of the 10 largest transportation companies in the world rely on Stratio's technology to fully leverage the data under the hood, improve operational efficiency, and offer a service that passengers can trust. Stratio's technology has enabled transportation for 1.4 billion people so far.
About Freeway Fleet Systems
Freeway Fleet Systems provides an end-to-end digital solution for vehicle maintenance and compliance, with mobile devices synchronised with a central asset management system to eliminate paper across the engineering operation. Freeway also manages stores and purchasing, with useful financial and management analytics that help operators to reduce costs.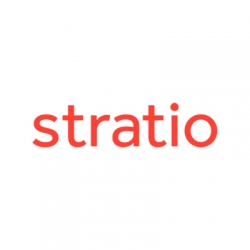 Latest posts by Corporate Communications
(see all)