Reading Time:
3
minutes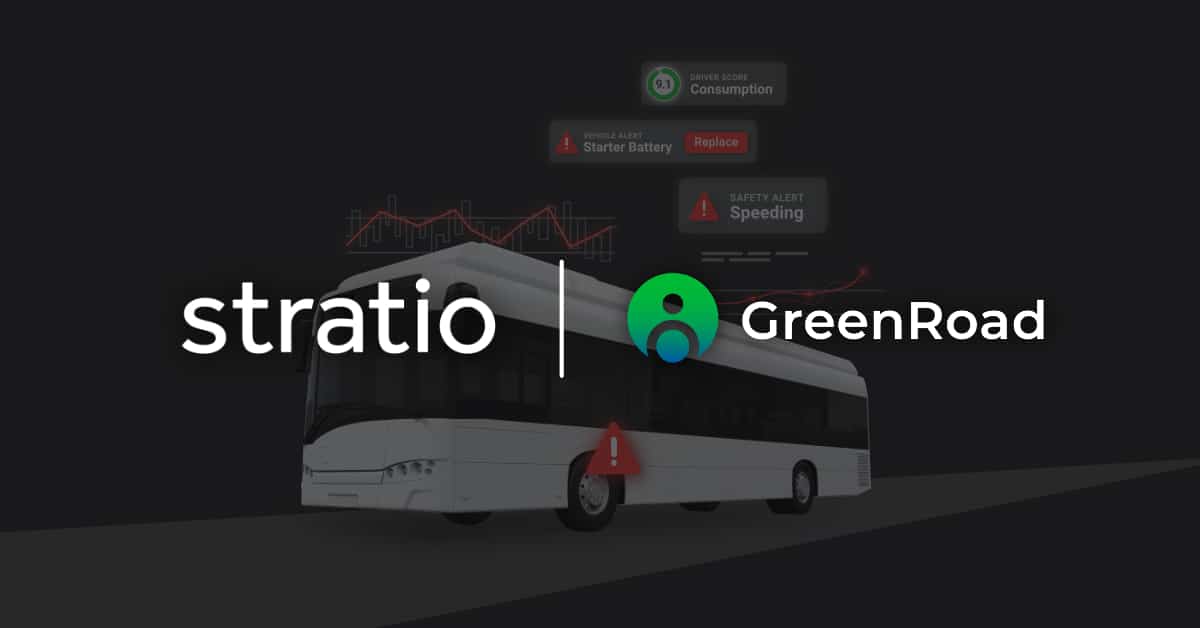 November 14th, 2023 – GreenRoad Technologies, the leader in fleet safety telematics and driver behavior management, and Stratio, the predictive maintenance pioneer, have joined forces to bring transport fleets a best-in-breed AI-based solution for optimising driver safety and vehicle health, the key factors that impact fleet risk, operational costs, and service reliability.
Driver behaviour management
The integrated solution offers a paradigm shift. Until now, driver behaviour and vehicle health were managed using separate telematics systems, with correlations between these fleet challenges analyzed manually.
By combining GreenRoad's deep data-driven technology with Stratio's predictive maintenance insights, the solution enables a predictive 360o approach that identifies unsafe driving behaviour and anticipates mechanical failures before they disrupt fleet operations.
As a result, fleets are able to take proactive steps that assure safer drivers and vehicles while keeping their services up and running on schedule. 
Vehicle safety and maintenance operations
As safety and maintenance operations improve, operators can reduce accidents, cut costs on emergency repairs, avoid compliance fines and improve maintenance productivity. In addition, as drivers adopt smoother, more eco-friendly driving habits, the fleet can extend EV battery range, and/or reduce its fuel consumption and emissions, while promoting the smoothest possible customer experience.

"Our newly-formed partnership with Stratio will enable us to continue leading the industry towards a safer and more sustainable solution for operating fleets. The combined solution will fuse driver- and vehicle-centric data to provide our fleet customers with enhanced decisioning tools and insights," said Zohar Elhanani, GreenRoad's CEO. "This is a significant step forward in creating the industry's most comprehensive, predictive and preventative fleet safety solution."
"Collaborating with other leading public transport solutions such as GreenRoad is enabling us to further break down the data silos that exist in the industry and unlock the opportunity to solve even more challenges facing operators," said Ricardo Margalho, CEO and co-founder of Stratio. "Merging different datasets and turning data into comprehensive insights on vehicle health and safety fosters the collaboration of teams that would otherwise operate independently. This empowers transport providers to make faster and smarter decisions and results in a better service for passengers," he added.
The integration of Stratio's and GreenRoad's solutions
The integrated solution provides real-time driver feedback and engagement that promotes safe, eco-friendly driving habits, while also triggering real-time predictive vehicle health alerts. For EVs, the solution provides visibility into state of charge, with potential issues highlighted on a live map.
The system provides comprehensive KPIs and fleet safety analytics across the entire fleet from a central dashboard. It offers full drill-down into the detailed performance and tracking of every driver and vehicle, as well as automated maintenance schedules and mileage-based service plans.
GreenRoad is the global leader in digital fleet safety telematics and driver behaviour management, empowering 100s of fleets across 70 countries including Arriva, Stagecoach, Metroline, Go-ahead, First Bus, the Kelsian Group and others. Stratio's AI-driven predictive maintenance solution is trusted by some of the world's largest transport operators, including Keolis, RATP, Transdev, Ford, Arriva, Go-Ahead, and more. 
About GreenRoad Technologies
GreenRoad is the global leader in digital fleet safety telematics and driver behavior management. The company provides the industry's deepest driving data that improves fleet safety and driver behaviour through effective real-time coaching, predictive AI and advanced fleet analytics.
Their driver-focused solution reduces accidents, fuel, emissions, and operational costs and increases EV range. It can be deployed across any vehicle in any location in minutes and provides a single platform to track fleet, manage safety and identify potential risks in real-time. They've been helping fleets since 2004, empowering 100s of companies across 70 countries.
For more information, see www.greenroad.com , or follow them on LinkedIn, Twitter and Facebook.
About Stratio
The Stratio Platform enables zero downtime, saves costs, and allows transport operators to serve more people, better. By eliminating vehicle breakdowns, Stratio's predictive maintenance technology makes transportation more efficient, sustainable, and accessible to everyone.
5 of the 10 largest transportation companies in the world rely on Stratio's technology to fully leverage the data under the hood, improve operational efficiency, and offer a service that passengers can trust. Stratio's technology has enabled transportation for 1.4 billion people so far.
Learn more at www.stratioautomotive.com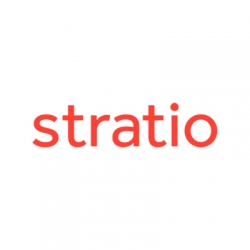 Latest posts by Corporate Communications
(see all)