Reading Time:
3
minutes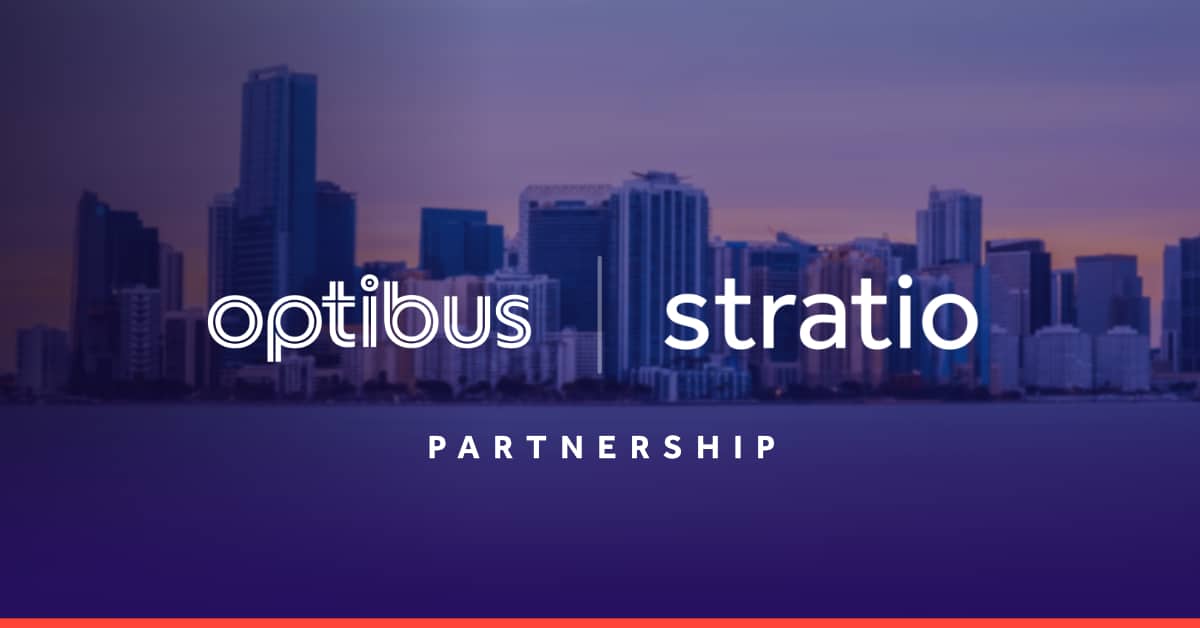 Optibus, a leading software platform for planning, operating, and optimizing public transportation, is partnering with Stratio, the leading provider of predictive maintenance for transport operators, to solve major operational and vehicle maintenance challenges in the public transportation industry using artificial intelligence. The partnership marks the first joint effort between a predictive maintenance company and a planning and operations platform.
Vehicle Maintenance
In the public transport industry, vehicle maintenance is often planned unnecessarily or too late, after failures occur or when components have suffered too much wear and tear. This reactive maintenance approach can negatively affect transport operators' bottom line.
In the UK, a proof of concept study by Stratio estimated that up to 25% of maintenance issues across all systems could be prevented or handled in a more cost-effective way if operators had the technology to predict and mitigate those issues early on. For specific vehicle systems, the estimated percentage of avoidable failures may be as high as 70%.
The Optibus and Stratio Partnership
The Optibus-Stratio partnership accelerates the integration of historical data, artificial intelligence, and vehicle health monitoring in order to offer predictive maintenance solutions that forecast vehicle needs with greater precision and alert users in advance about when a vehicle may break down or require repair.
By reducing unplanned downtime and maintenance costs and by extending the vehicle and asset life cycle, operators can save on the cost of emergency repairs, avoid compliance fines, and improve maintenance productivity. The partnership is a victory for public transportation operators looking to make more data-driven decisions and add another critical layer to scenario planning and budgeting. It is also a win for drivers and passengers, who will see fewer delays due to maintenance issues.
"Optibus is excited to partner with Stratio to create more efficient public transportation networks by adding another critical layer of insights to the planning phases. This is a significant step forward in enabling smarter decision-making and building the most comprehensive, end-to-end solution for public transportation operations," said Amos Haggiag, Optibus CEO and co-founder.
"Stratio is looking forward to collaborating with Optibus to achieve our common objective of increasing the adoption of public transportation, which is a critical move towards a more sustainable future," said Ricardo Margalho, Stratio's CEO and co-founder. "For passengers, the reliability of public transportation is a crucial factor in determining whether or not to use it. By integrating Stratio's complete visibility over the vehicle's condition with Optibus' planning capabilities, we are enabling transport operators to make their service more reliable and, therefore, more attractive," he added.
Stratio's predictive maintenance solution is trusted by some of the world's largest transport operators, including Keolis, RATP, Transdev, Ford, Arriva, Go-Ahead, and more. Optibus' software is used to plan public transportation for over 3 billion annual passengers in 2,000 cities across the Americas, Europe, the Middle East, Africa, and Asia-Pacific.
About Optibus
Optibus is an end-to-end, cloud-native software platform for public transportation planning, scheduling, rostering, operations, and passenger information, powered by artificial intelligence (AI) and optimization algorithms. Transportation agencies and operators in more than 2,000 cities worldwide trust Optibus to increase efficiency and service quality, promote transportation equity, reduce emissions and costs, and modernize their operations. Learn more: www.optibus.com
About Stratio
The Stratio Platform enables zero downtime, saves costs, and allows transport operators to serve more people, better. By eliminating vehicle breakdowns, Stratio's predictive maintenance technology makes transportation more efficient, sustainable, and accessible to everyone. 5 of the 10 largest transportation companies in the world rely on Stratio's technology to fully leverage the data under the hood, improve operational efficiency, and offer a service that passengers can trust. Stratio's technology has enabled transportation for 1.4 billion people so far. Learn more at www.stratioautomotive.com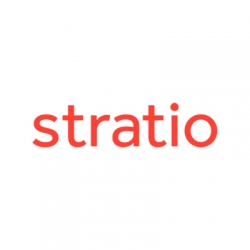 Latest posts by Corporate Communications
(see all)