Implement the most advanced multi-brand ecodriving system on the market to train your drivers to spend as little fuel as possible on each trip.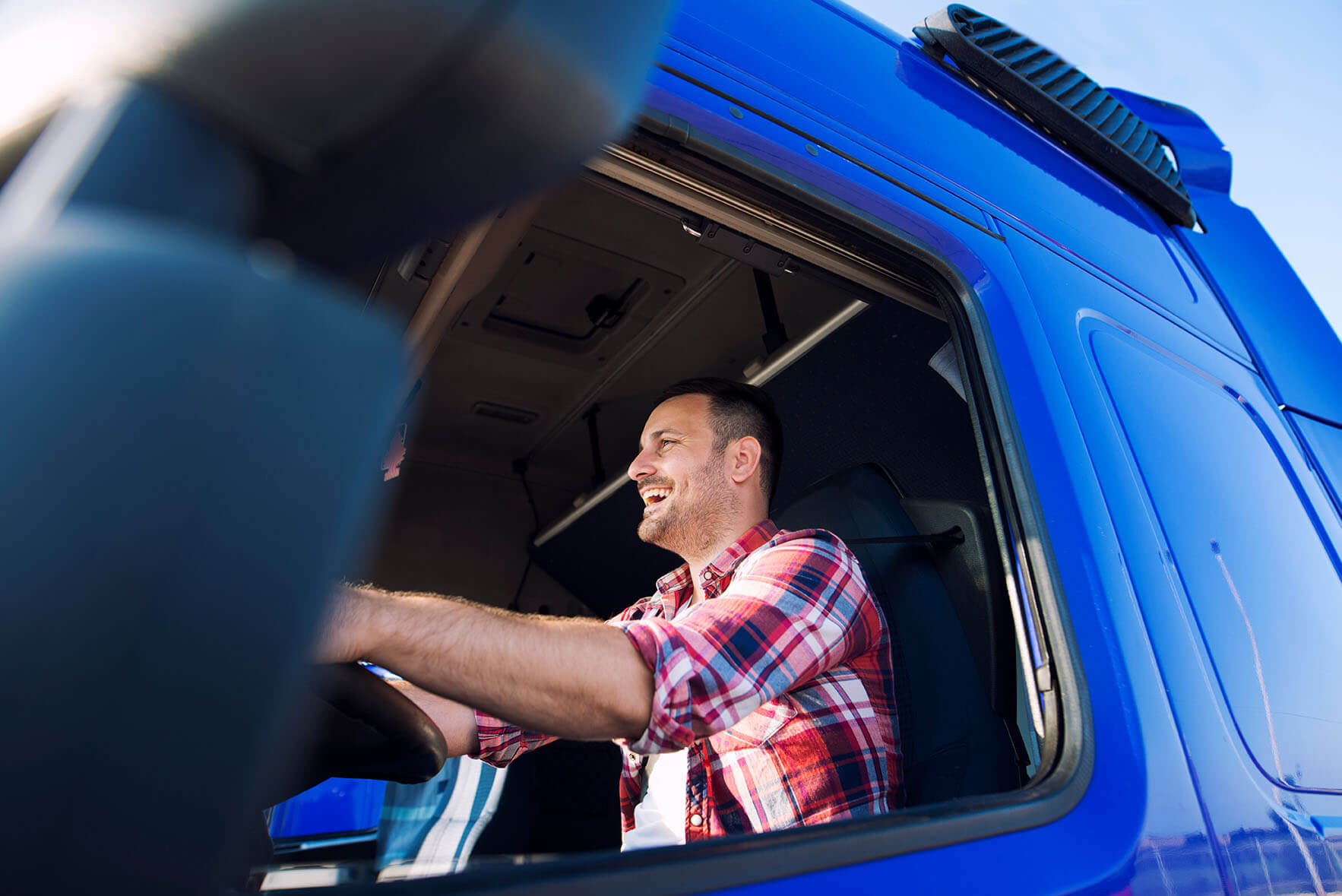 Driver and Vehicle Scoring
Just like having a performance manager helping the drivers and operators to make the necessary adjustments so they can perform at their best.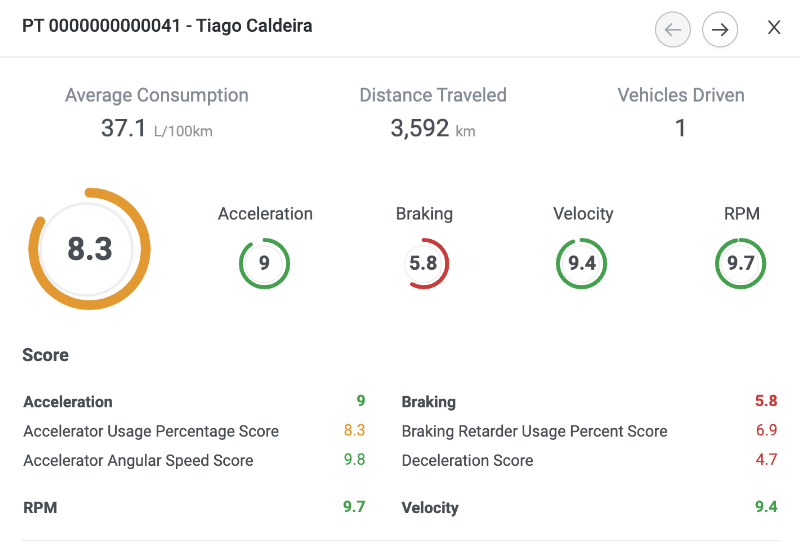 Implement a fair scoring system for your drivers to make your fleet safer and more cost-effective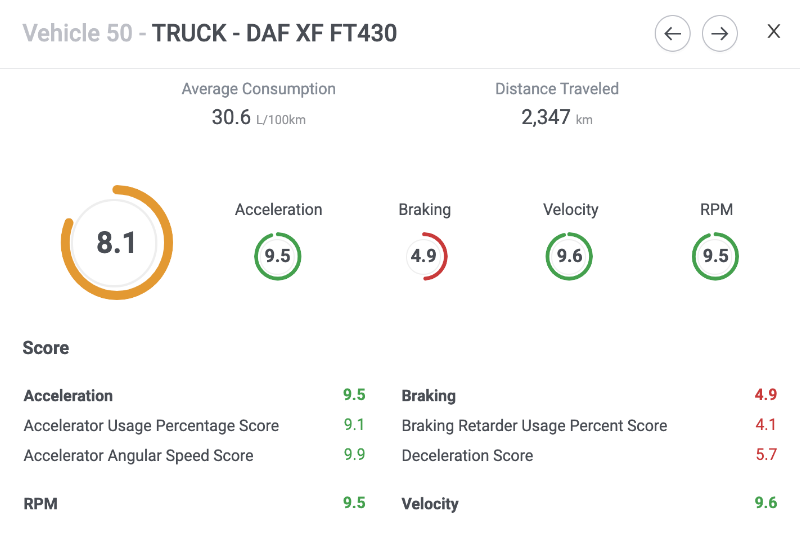 Get a clear visibility of fleet performance on any given operation profile regardless of driver's identification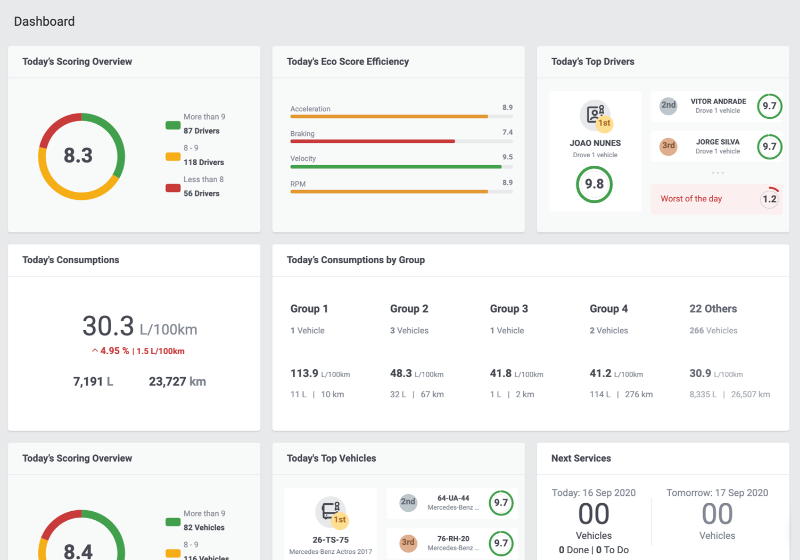 Get all the information you need to manage your drivers' performance in one place

'We have invested in STRATIO because it is a platform prepared for multi-brand fleets. This tool has proven to be relevant not only in reducing fleet costs, but also in continuous improvement and in training our drivers and their driving styles.'
Metrics for Coaching Drivers
Supported by real data to help managers identify specific training needs.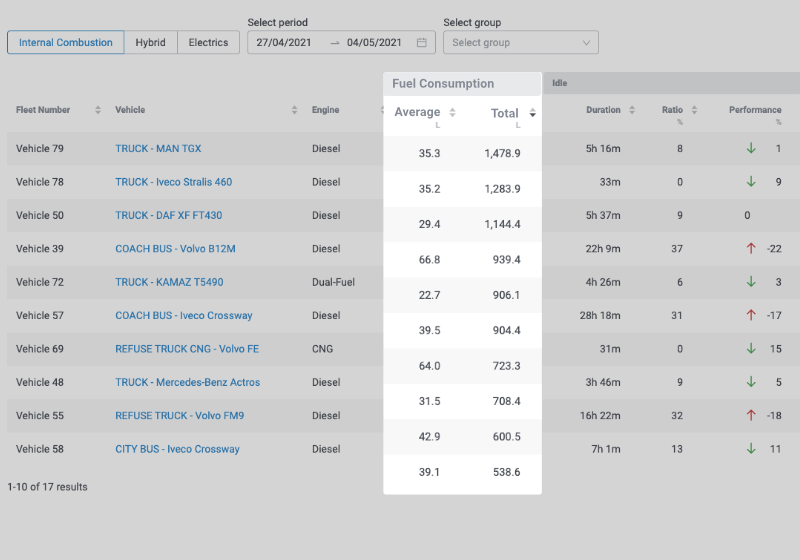 Get accurate readings and calculations for fuel consumption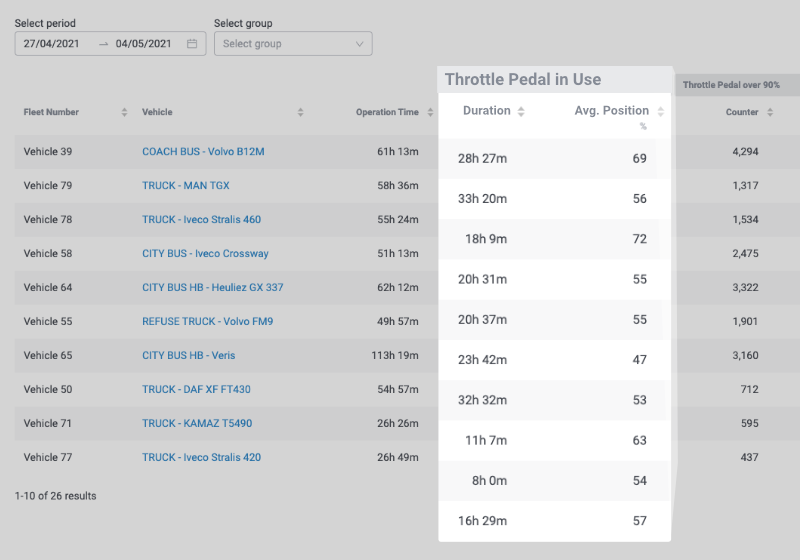 Understand drivers' performance to help you minimize wear and tear across your fleet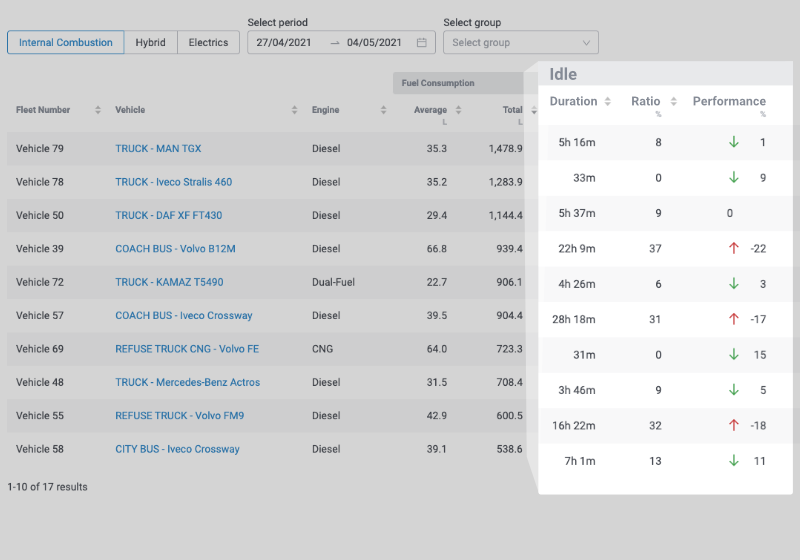 Ensure that you control and improve your fleet fuel consumption and operational efficiency