Reading Time:
3
minutes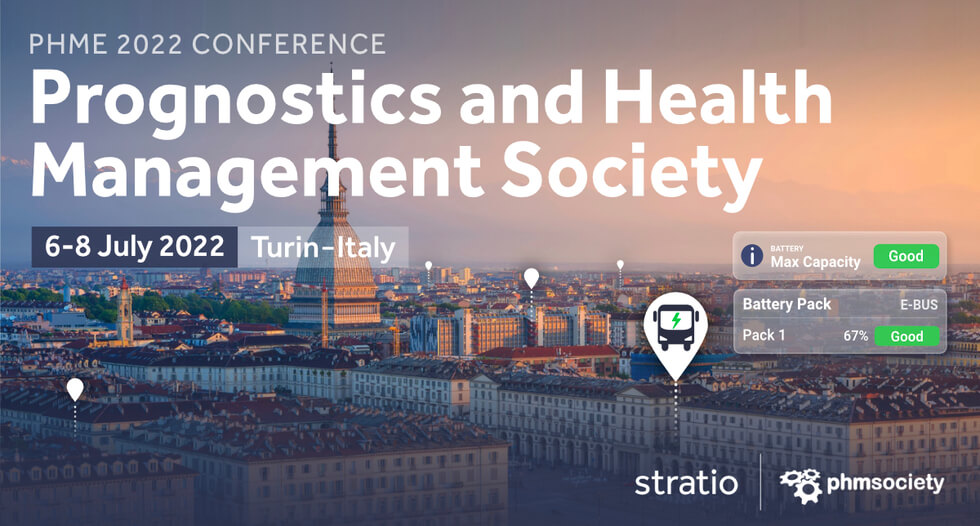 LISBON (PT), 20th JUNE 2022 – Stratio, the leading predictive fleet maintenance platform for public transport, today announces its presence at the prestigious conference of the Prognostic and Health Management Society (PHM Europe), which will take place at the Unione Industriale in Turin, Italy between the 6th and the 8th of July, 2022.
During the event, Stratio's Data Science and EV Research Lead Miguel Simão will present an industry-changing research paper on predictive battery analytics for electric buses, written in partnership with the researchers of the University of Halmstad, Sweden, and the OEM Caetano Bus. The paper outlines newly developed advanced AI and Machine Learning models to predict internal faults and range of battery packs in the context of the wider vehicle data. This honor attests the commitment to research and development that characterizes Stratio.
On the second day of the PHM Europe conference, attendees will have the chance to listen to a keynote talk by Rune Prytz, Head of Research at Stratio, titled "Transitioning to EV buses successfully and beyond". The presentation will discuss the pressing need to electrify public transport fleets to reduce greenhouse gas emissions and will offer solutions to the challenges facing service providers looking to make the transition.
Prytz will also join Dr. Yvonne Lu, research fellow at the University of Oxford Engineering Science Computational Health Informatics Lab, and Rhonda Walthall, Fellow of Integrated Aircraft Health Management at Collins Aerospace and SAE HM-1, for a panel session about the standards and regulations affecting PHM development and application.
On the final day of the event, Miguel Franco, VP of Business Development at Stratio, will take part in the panel discussion "PHM in Transportation", along with Kiran Harish, Lead Technologist at the Aerospace Technology Institute, and David Larsen, Technical Fellow at Collins Aerospace. The session will aim to address the synergies, learnings and cross-discipline developments of PHM in the automotive, aerospace, and railway industries.
"We are excited to be taking part in such a prestigious event that attracts excellence from academia, industry and government," said Rune Prytz. "Stratio has always prioritized the advancement of research and development, as we truly believe that technology will be the driving force of safer, more reliable and more sustainable transportation that benefits everyone," he added.
"Shifting to greener means of transportation is no longer a choice, it's a necessity," added Miguel Simão. "I am honored to have been invited to present this paper and to have the excellence of the Stratio research team recognised by an esteemed organization as PHM Europe".
Key dates
Closed-doors presentation of the peer-to-peer reviewed paper "Long Term Evaluation Of The State-Of-Health Of Traction Lithium-Ion Batteries in Operational Buses" (Simão, M., Prytz, R. and Nowaczyk, S., 2022. International Journal of Prognostics and Health Management, 13(1).), Miguel Simão, Data Scientist at Stratio. 


Thursday 7th July, 9:00-10:30 (1st session); 15:30-17.00 (2nd session)
Keynote talk "Transitioning to Electric Buses Successfully and Beyond", Rune Prytz, Head of research at Stratio.


Thursday 7th July, 13:30-15:00
Panel discussion "PHM in Transportation", Miguel Franco, VP of Business Development at Stratio.


Friday 8th July, 13:30-15:00
Panel discussion "Standards and Regulations – Affecting PHM Development and Application", Rune Prytz, Head of Research at Stratio.


Thursday 7th July 15:30-17:00
About Stratio
Stratio is the World's Leading Real-time Predictive Fleet Maintenance Platform. The company's proprietary technology combines large-scale processing with the latest machine learning techniques to prevent thousands of breakdowns from happening, thus saving millions of people from the hassle of public transportation delays. 5 of the 10 largest transportation companies in the world rely on the Stratio Platform to eliminate unplanned downtime and increase operational efficiency. Fleet operators in Europe, North America, Asia-pacific, and Latin America trust Stratio's technology to fully leverage the data under the hood to safeguard operations, and keep customers happy. Stratio's technology has enabled transportation for 1.3 billion people so far.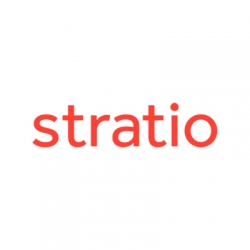 Latest posts by Corporate Communications
(see all)