Reading Time:
2
minutes


Watch the replay of the webinar Predictive Fleet Maintenance for Bus Operations
– the Go-Ahead Ireland Case Study
Register for the Webinar replay
About Go-Ahead Ireland (GAI)
Part of the Go-Ahead Group, a global transport provider of bus and rail services, with over 30 years of expertise in public transport and international operations in the UK and Singapore. GAI has a fleet of over 200 buses, employs 600 people, operates 25 routes in Outer Dublin's Metropolitan Area and 5 commuter routes in Dublin.
Our Project with Go-Ahead Ireland
To achieve its vision for zero breakdowns, GAI assessed multiple suppliers focusing on predictive maintenance to find the best remote monitoring system for its fleet. After a three-month-long trial project, Stratio's leading predictive fleet maintenance platform proved to be the best fit for GAI. Focusing on remote monitoring their entire fleet condition, predicting faults and automating maintenance processes, the solution promised a multiple ROI based on GAI assessment from the beginning of commercial implementation.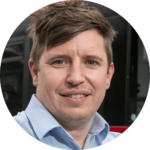 Chris Stringer, Engineering Director at GAI, shared his opinions about the Stratio Platform:
What were the main reasons for selecting Stratio?:
'GAI ran a trial on several systems to establish a preferred choice. There are other systems on the market however their capacity to deliver is in its infancy. Stratio delivered on both the ability to report real-time data on the vehicle types we operate and the predictive capabilities exceed that of the competitors.'
What are the benefits of using Stratio for your fleet?:
'The Stratio Platform enables critical faults to be reported in real-time to the workshops. This enables a proactive approach to faults occurring and the ability to integrate with our current fleet management system by automating faults raised. We have a goal of zero breakdowns and by building data of faults logged, we can take a proactive approach to repairs with a plan to develop a fully predictive maintenance regime.'
How have you implemented the system into your business?:
'The 3-month trial proved the capabilities of the system, and the text message functionality has been well received by the workshop team. This gives the engineers the upper hand rather than waiting for vehicles to fail and passengers to be impacted. This fits into our zero-breakdown strategy and supports our desire to move from reactive to proactive maintenance.'
Join the conversation and watch the webinar replay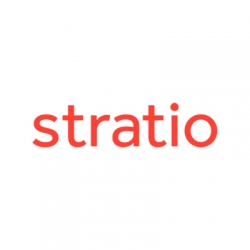 Latest posts by Corporate Communications
(see all)