Reading Time:
2
minutes

About Ford Trucks
As a leading company in the automotive industry, Ford Trucks has been offering the best solutions in order to satisfy the needs of its customers, with more than half a century of experience and dynamic development capacity.
Our Project with Ford Trucks Portugal
Ford Trucks decided to equip the Stratio Platform on all new vehicles sold in Portugal so that it could provide better support to the freight fleets by ensuring a closer monitoring of each sold vehicle. This partnership is part of a strategy for the future by ensuring the company is better prepared to respond to the increased demand from our customers for technological solutions to improve productivity.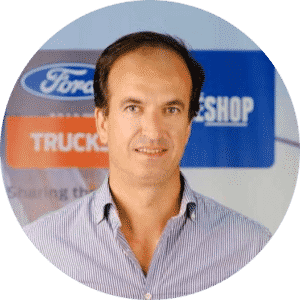 Bruno Oliveira, CEO of Ford Trucks Portugal, shared his opinions about the results of working with the Stratio Platform.
What were the primary goals of this partnership project with Stratio?
'We had 3 main goals: #1 – Proximity to our vehicles; #2 – Predict eventual failures of the main components, to act preventively and avoid immobilization of vehicles; #3 – Permanent focus on the vehicle's Total Cost of Ownership, making the driver increasingly more efficient.'
Which benefits did Stratio's solution bring to Ford Trucks' activity in Portugal?
'We have managed to achieve all the initial goals and that is why we have expanded our collaboration with Stratio. Stratio's product is the only solution in the market that allows the automation of maintenance processes and the remote management of operations on a single platform simultaneously, and this has a major impact on our customers' daily lives.'
Do you think it's feasible for a freight transport company to manage its fleet without having a system like the Stratio Platform?
'In the present time freight transport has to be managed based on the Km/Ton (transported) indicator and at the lowest possible cost. A Platform like Stratio in my opinion, is the best way to achieve these results in an effective way.'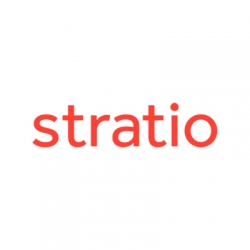 Latest posts by Corporate Communications
(see all)