Reading Time:
2
minutes


ABOUT A FORNECEDORA S.A
The main activity of  A Fornecedora S.A is the Cargo Transportation of goods in Food-Grade Tanks. It integrates the European Group Northern Steel Tank since 2006 and has a fleet of modern trucks equipped to ensure the quality requirements of the ISO 9001:2008 Standard.
THE STRATIO PROJECT WITH A FORNECEDORA S.A
The collaboration began in 2021 with a project centred on the integration of the 3 modules of the Stratio Platform – Maintenance, Operations and Ecodriving.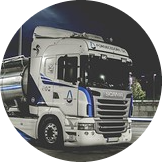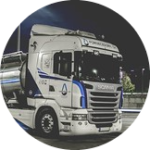 Manuel Fonseca, the Managing Partner of A Fornecedora S.A, shared his views on the results of working with the
Stratio Platform.
What was the main reason that led A Fornecedora S.A to select the Stratio Platform?
"In view of the growing evolution of the transport market, A Fornecedora needed to look for a solution that would increase the operation's viability and profitability. With the Stratio Platform it is possible to predict and avoid failures or breakdowns and have visibility into the drivers' hours of service. Through greater proximity and transparency, it is possible to see a significant improvement in the service provided to our customers."
What are the main objectives that are being achieved since you installed your fleet with Stratio?
"Currently, and taking into account the generalized increase in operating costs, it becomes increasingly important to make the cost km/ton more profitable. Our main objective with the implementation of the Stratio Platform is the real-time monitoring of our entire fleet, in order to opt for more profitable and faster routes, avoiding prohibited areas and unnecessary costs."
Do you think it is feasible for a carrier to be able to function effectively without using a system like the Stratio Platform?
"Through our experience of using the Stratio Platform, it is possible to say that this is, without a doubt, an essential tool to increase the productivity and efficiency of any company in the cargo transportation industry."
Latest posts by Francisco Ribeiro
(see all)